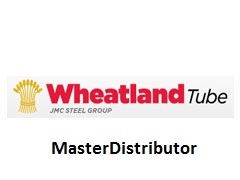 Maximo Supply Corp.
Maximo Supply Corp has been designated as a Wheatland Tube Master Distributor for Latin America.
Wheatland, a division of JMC Steel Group, is the most comprehensive source for manufactured steel tubular products in North America, and is the steel pipe, and tubing solution for both commercial and industrial applications.
This opportunity for growth will be successfully accomplish thru our key location in Florida, USA and our new facility in Queretaro, Mexico. Our Pipe stock is available now, and our designated distributors are taking advantage of the new agreement. Our Latin American customers will have top quality products available and our usual excellent customer service.